Free Report:
7 Strategies for Your Post Covid-19 Pandemic Investment Portfolio
Don't Panic – History Is On Your Side!
There have been dozens of double digit market corrections since the introduction of the S&P 500 Index in 1957. Here's a summary of the most significant dips over the last 40 years, including the number of days it took for the Index to recover from each trough to pre-correction levels. Rather than panic, we suggest investors conduct a full portfolio review, consider historical data, and make adjustments accordingly.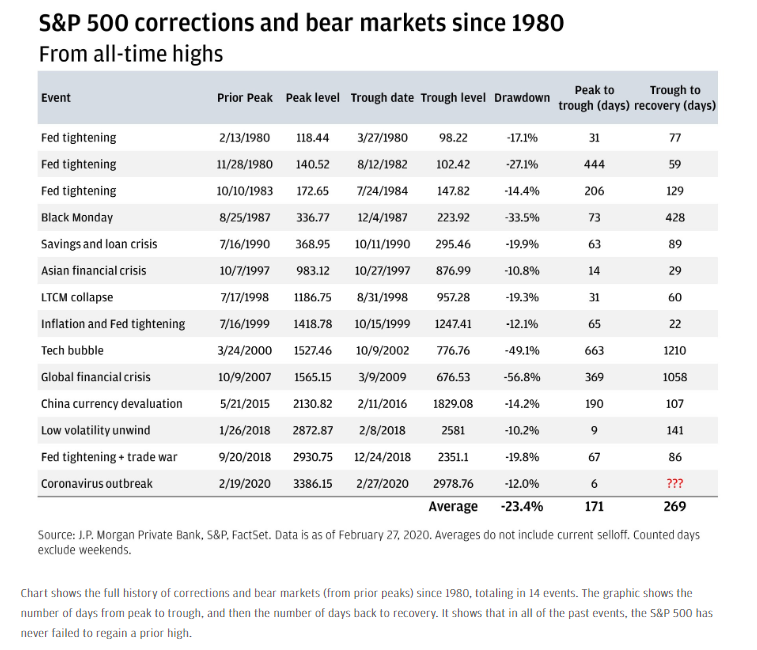 What's Your Next Move?
Contact us for your free copy of our report and to find out why our model portfolios have significantly outperformed market benchmarks since March 2020.
Request A Portfolio Review
Error: Contact form not found.